Recently, SAIC Maxus announced its sales volume in July. In the first month of the second half of 2021, SAIC Maxus sold 15088 vehicles. Among them, the sales volume of pickup truck family reached 2660 units, a year-on-year increase of 8%; The sales volume of light passenger models was 6953, with a year-on-year increase of 52%; The sales volume of MPV models is 3900. This month, the total sales volume of all SAIC Maxus models increased by 31% year-on-year, and the market performance was very excellent.
The gratifying sales of pickup products are due to SAIC Maxus's keen sense of market and accurate product positioning. In the first half of this year, SAIC Maxus launched 2021 "red" special edition models of T70, T90 and T90. With reliable quality and performance, many new cars have been recognized by the market and affirmed by users. The appearance of SAIC Maxus T90 not only adds a powerful general to the high-end pickup market, but also further improves the product competitiveness of SAIC Maxus pickup.
In the process of rushing to rescue the disaster in Henan not long ago, SAIC Maxus pickup truck also has high gloss performance. 20 SAIC Maxus T70 pickup trucks were put into the transportation of local disaster relief materials at the first time, and participated in the reconstruction of the affected areas. The successful completion of disaster relief work is inseparable from the excellent overall strength and reliable performance of SAIC Maxus T70, so that users can be more relieved to invest in flood fighting and disaster relief tasks.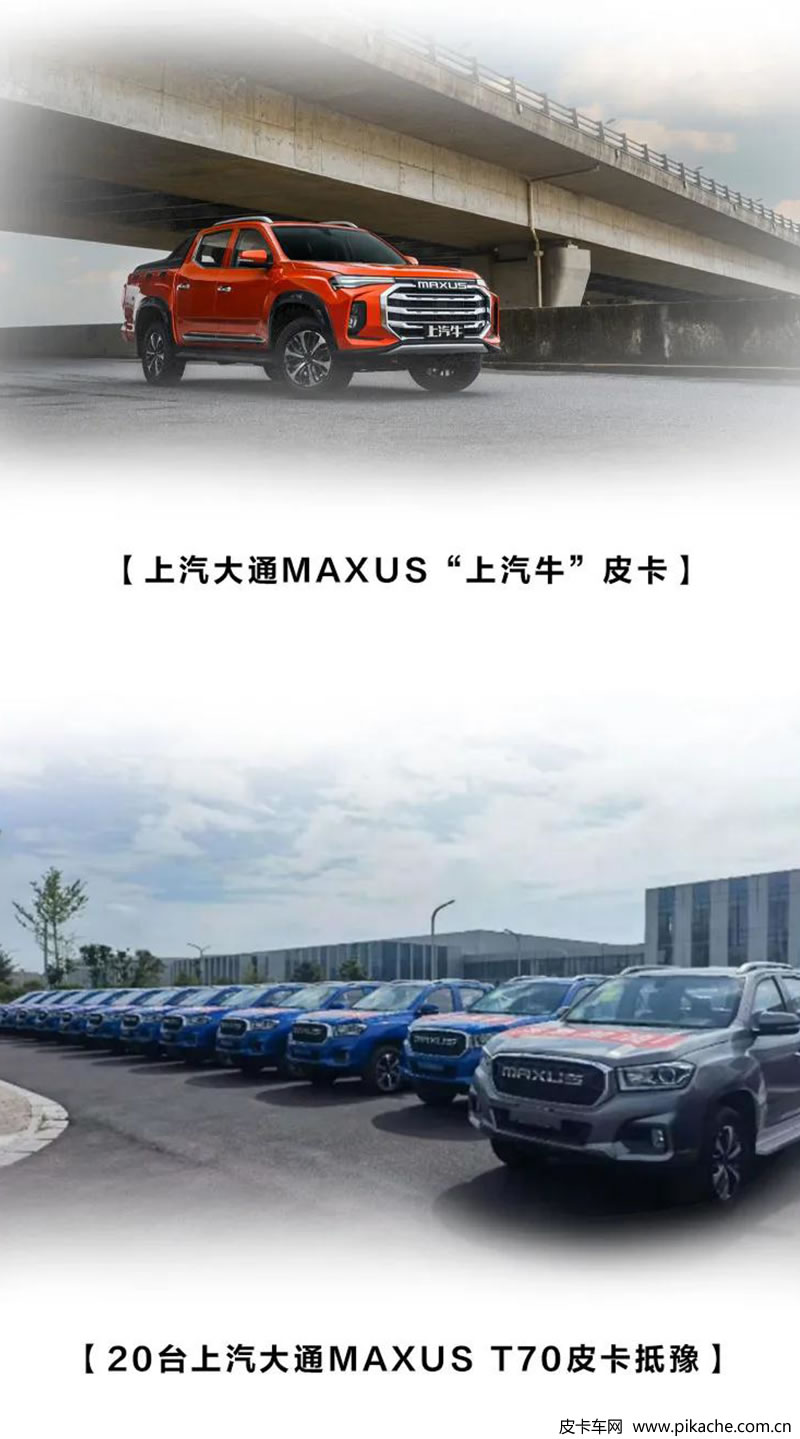 SAIC Maxus pickup truck not only has a brilliant performance in China, but also has been highly welcomed and recognized in overseas markets. In the first half of the year, the terminal sales of SAIC Maxus pickup truck in the intelligence market was close to 4000 units, ranking second in the market list, among which, it ranked first in sales for three months. Now, for every four pickup trucks sold in Chile, one is SAIC Maxus.
The good performance in sales volume has made a good start for SAIC Maxus in the second half of the year. It is believed that with the launch of more high-quality products, SAIC Maxus pickup truck will have room to improve its competitiveness in the market. If the rich products can be organically combined with the needs of users, SAIC Maxus pickup truck is expected to usher in better sales performance.