A few days ago, we learned from the official that the Great Wall Poer pickup Travel Edition was officially launched. The new car has launched three models, and the guiding price range is 2678-289800 yuan. The new car is based on the Great Wall Poer, and the rear part of the body is transformed into an RV style, which can meet the outdoor camping needs of some users.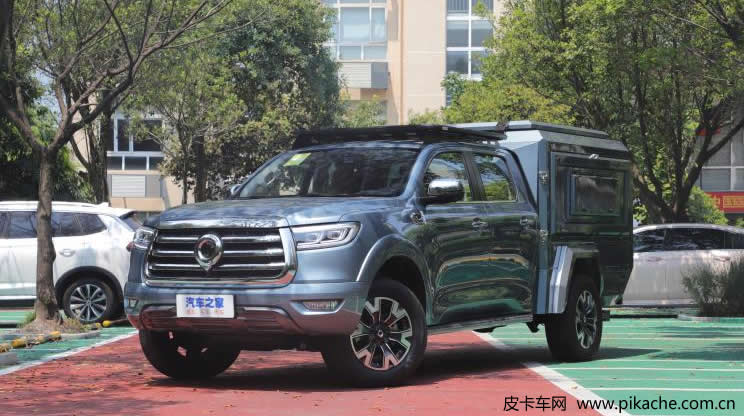 In terms of appearance, the front part of the new car is actually no obvious difference from the ordinary Great Wall Poer skin truck. It still adopts a large-size forward air grille. The inside of China open adopts a banner design with the chrome logo of the Poer model, making the new car look domineering.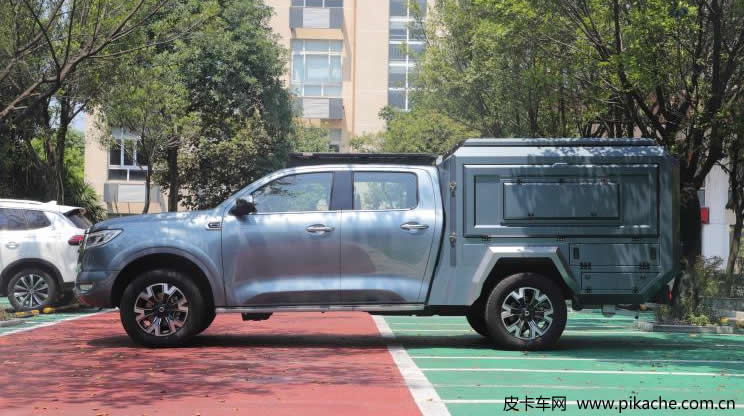 On the side of the car body, the new car adopts a double row four door body design, and the rear half of the car is transformed into an RV style. It has very rich camping equipment, and the shape style is very rich in the visual sense of "armored vehicle".
In the interior part, the new car adopts a conventional pointer instrument panel, matched with a four spoke steering wheel, adopts an embedded central control multimedia touch screen, and the lower gear shifting mechanism uses a yacht handle, combined with the leather wrapped interior of the whole car, which improves a sense of luxury.
In the rear part, the new car is of closed design and equipped with external spare tire. The license plate cover is on the left side of the rear, and the whole rear compartment can be extended. The overall design style is more regular.
Inside the rear compartment, the new car is equipped with a variety of functions, from the conventional bed body to the side tent, kitchen stove, wash basin, refrigerator, oil barrel, as well as the support of gas tank and spare wheel rack, which can meet various living needs during travel.
In terms of power, the gasoline version is equipped with a 2.0T turbocharged four cylinder engine, with a maximum power of 190 HP and a maximum torque of 360 n · m, and meets the national VI emission standard. The transmission system is matched with an 8-speed manual automatic transmission from ZF.