Recently, we obtained the official pictures of the off-road pickup Everest version and locomotive version of the special version of the Great Wall poer pickup. Both vehicles will appear at the Chengdu auto show in 2021, and the off-road pickup Everest version of the Great Wall poer will be on the market at that time. In addition, electric poers, artillery, brigade poers, dragon shells and other models exhibited at previous auto exhibitions will appear one by one.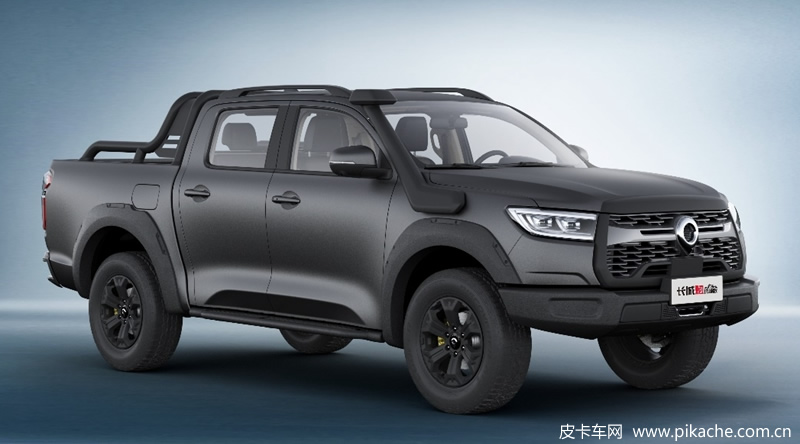 Last year, the Great Wall poer cross-country pickup truck, as the official work vehicle of the Everest elevation measurement media, followed the measurement team into the Qinghai Tibet Plateau, the roof of the world. It is very similar to the actual vehicle environment of consumers and has been well verified. Therefore, the Everest version is launched this year. In terms of appearance, the whole vehicle is basically the same as the ordinary version of the Great Wall poer off-road pickup, which is painted in black. It is expected that a special logo will be added to show the difference from the ordinary version.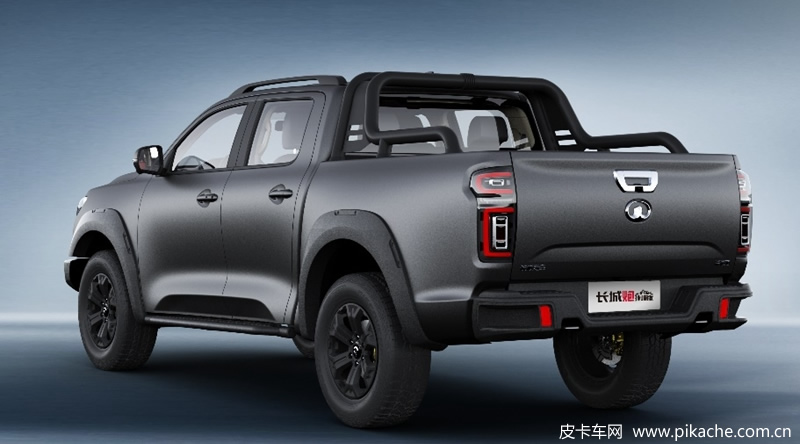 The locomotive poer will be an "official special edition poer" launched by the Great Wall poer after the poer. The whole vehicle adopts the vehicle shape of single row and long container, which is consistent with the previous application drawing of the Ministry of industry and information technology. The body part has a special motorcycle style drawing, and the front and rear wheels just fit with the front and rear wheels of the motorcycle. The size of the container is 2480mmx1520mm x538mm, which is very suitable for motorcycles with a length of less than 2.4m. It is also equipped with remote winch traction, which is convenient to operate. It can slide the locomotive on the train by one person. It is very suitable for loading a variety of locomotives.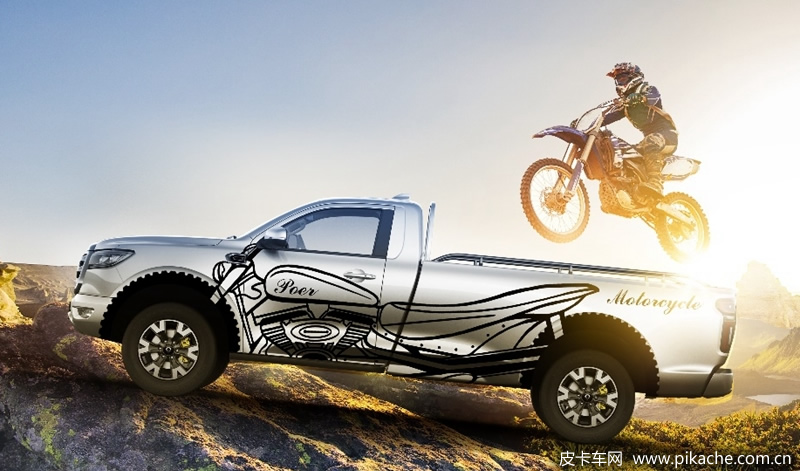 In addition, according to the previous declaration information, the length, width and height of the whole vehicle is 5650 * 1934 * 1896mm, and the wheelbase is 3470mm, which is close to the size of the commercial artillery captain container model. The rated load capacity is different from that of gasoline and diesel. The diesel version reaches 1325kg and the gasoline version reaches 1415kg. It has towing qualification, and the total mass of quasi trailer is 2500kg. So if you tow another trailer, you can take at least four motorcycles at the same time. In terms of power, there will be gasoline and diesel power for the single typesetting of passenger poer. Of course, there are two 2.0T engines of Great Wall's gasoline gw4c20b and diesel gw4d20m. The parameters are expected to be the same as those of current models.
Conclusion: all the current models of Great Wall cannon are basically familiar to everyone. Due to the trend of scenario, Great Wall cannon is expected to launch a number of models with specific user groups to meet different consumer needs.