Looking back last year, nearly 20 provinces, cities and regions across the country have "relaxed" the policy of "prohibiting pickups from entering the city", and the policies related to the lifting of pickups are accelerating the full implementation. Today, most cities in China have basically realized "pickup freedom". The favorable policies and the characteristics of being both business friendly and home friendly make pickup models popular with urban entrepreneurs. Aiming at the emerging opportunity of the pickup market, Chang'an Cross launched the blue pickup with the same price – Chang'an Cross King F3 pickup. In the increasingly competitive pickup truck market, what is the charm of this pickup truck? Let's find out.
As the annual heavyweight model of Changan Cross, every detail of Changan Cross King F3 pickup has been carefully carved, carefully ground and repeatedly considered. The whole vehicle has smooth lines, strong physique, looks heroic and domineering, and is full of muscle and off-road. Across Wang F3, the front face adopts hot stamping grille to create a multi-level visual impact; Matched with external throwing to strengthen the wheel eyebrow, it is simple and atmospheric, which makes people shine in front of their eyes; The chrome plated bright bar echoes with the headlamp continuously, which is fashionable and beautiful, and more in line with the aesthetics of young users.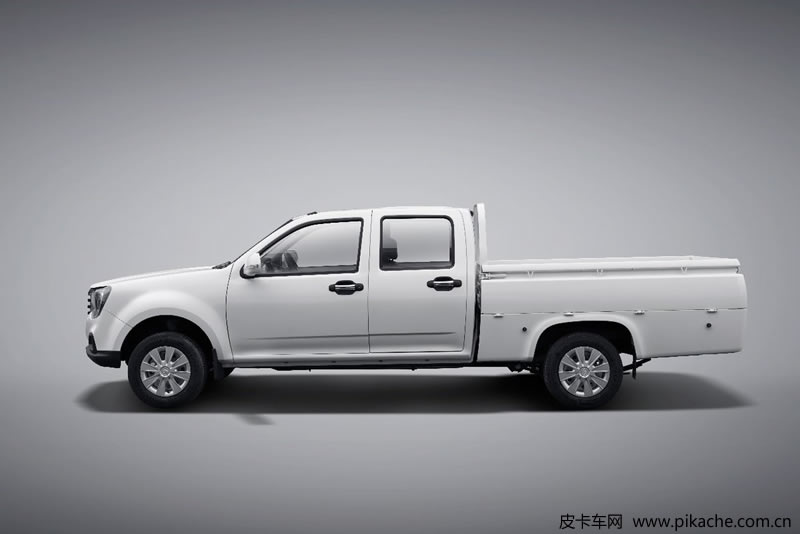 Changan Cross King F3 pickup not only has high appearance value, but also is very willing to use interior materials. Looking around the whole cockpit, the interior is full of texture and full of science and technology. Changan Cross King F3 is equipped with a new integrated dashboard, which has a very broad vision and is more comfortable to drive; Three width multifunctional steering wheel with good grip and flexible control; 7-inch color large screen + reversing image, so that the reversing blind area is undoubtedly exposed; It is also equipped with four door electric windows, heating and cooling air conditioning, remote control central lock, electric height adjustment headlights, Baidu carlife and many other scientific and technological configurations, which greatly improves the comfort of leaping King F3 and makes driving a kind of enjoyment.
In the user's mind, power and safety are to evaluate the quality of a car. Chang'an Cross King F3 is equipped with Dong'an dam16kl (1.6L) engine, with maximum output power of 123ps and maximum torque of 158n · M. it has the advantages of high power, high torque and low speed, and can perfectly meet the needs of pickup urban transportation. At the same time, it is matched with Dongan t18r five gear manual automatic transmission. It adopts three-stage aluminum alloy shell and lightweight stiffener design, which improves the overall stiffness, clear gear, strong suction feeling and easy operation. In addition, the front of the engine crossing King F3 adopts ultra-high-strength steel plate at key parts, combined with front and rear anti-collision steel beams, and the four doors are equipped with high-strength anti-collision beams to create a cab as strong as a fortress, so that car owners can create wealth without worrying about driving safety.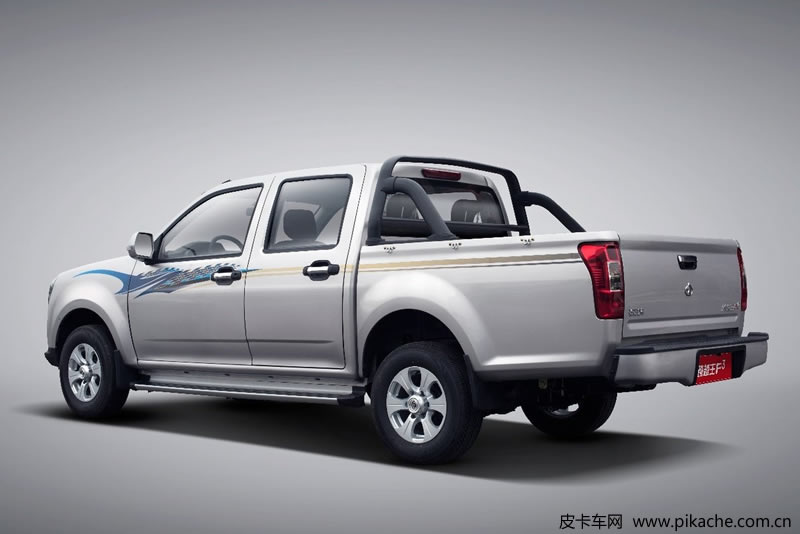 The cross King F3 pickup truck on the market this time has two models: short axle version and long axle version, with a short axle of 1480mm × 1465mm × 465mm, 2020mm long axis × 1510mm × 400mm, cab width up to 1745mm, it's easy to carry people and goods. In addition, Changan Cross King F3 pickup truck adopts front suspension double wishbone torsion bar spring independent suspension and matched with leaf spring non independent rear suspension, with a bearing capacity of 1.5 tons, which not only ensures the driving stability and comfort of the whole vehicle, but also takes into account good load performance, breaking the anxiety of many users about pickup loading.
Chang'an Cross King F3 pickup truck is full of sincerity and listed on the market. The official guidance price is only 57800 yuan, which helps urban entrepreneurs bravely pursue their dreams and start the journey of wealth creation. If you want to buy a new car or upgrade your car, Changan Cross King F3 must be a good choice.