At the Chongqing auto show in 2021, 2022 Changan Kaicheng F70 pickup truck was unveiled. At present, the price of the diesel version of the car is exposed, with a price of 102800-140800 yuan, including two / four-wheel drive and long / short axle models. The price of the long axle model is 1000 yuan higher than that of the short axle model with the same configuration. The car will be officially launched in September 2021.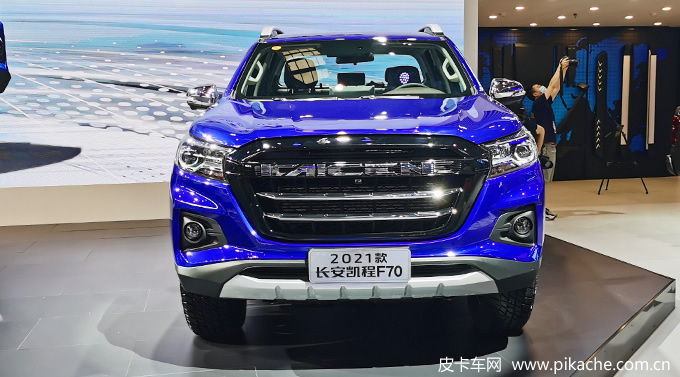 The appearance and interior layout of the 2022 Changan Kaicheng F70 have not been greatly adjusted, but the car has been greatly improved in four dimensions: intelligence, comfort, chassis and power.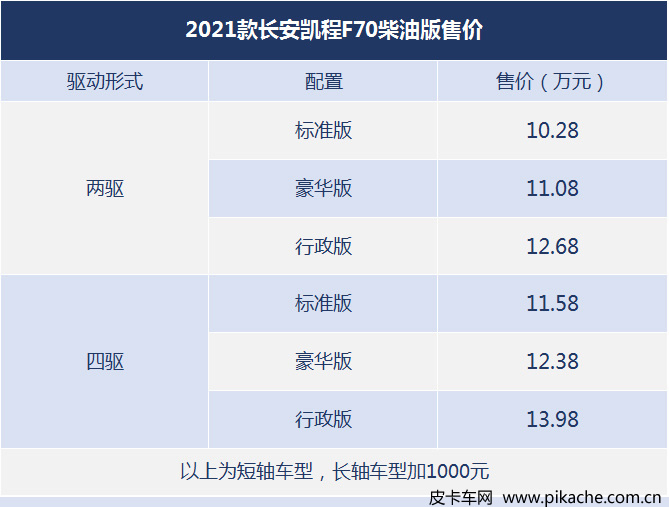 It is particularly noteworthy that the vehicle is equipped with a 4d20m diesel engine from honeycomb, with a power of 120kw and a torque of 400N · M. After changing the power, the competitiveness of Changan Kaicheng F70 products has been improved and is expected to break through the performance at this stage in the market.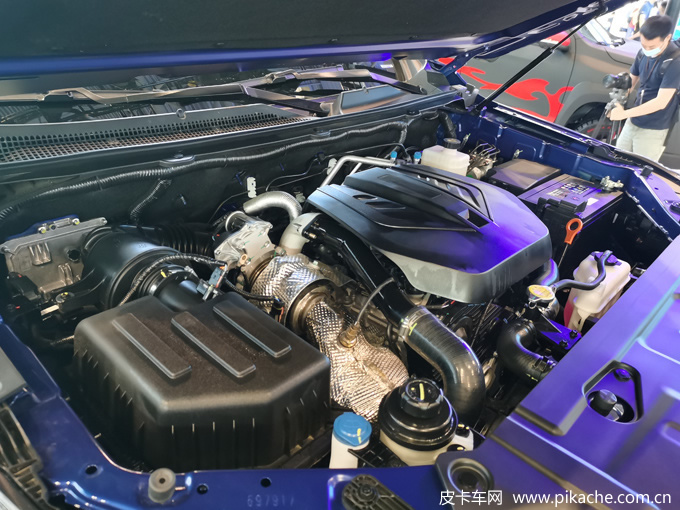 In terms of intelligence, the new luxury version has added incall intelligent vehicle networking system, including intelligent configurations such as online navigation, online entertainment, man-machine interaction, exclusive app remote monitoring and remote diagnosis.
In terms of comfort and enjoyment, the standard version has added configurations such as large central control screen, reversing visualization, Bluetooth system and 4 speakers; The deluxe version also adds 360 ° 3D HD image system, super fiber multi-functional steering wheel, front seat heating, electric folding rear-view mirror, keyless entry, one click start and other configurations to comprehensively improve users' new comfortable experience.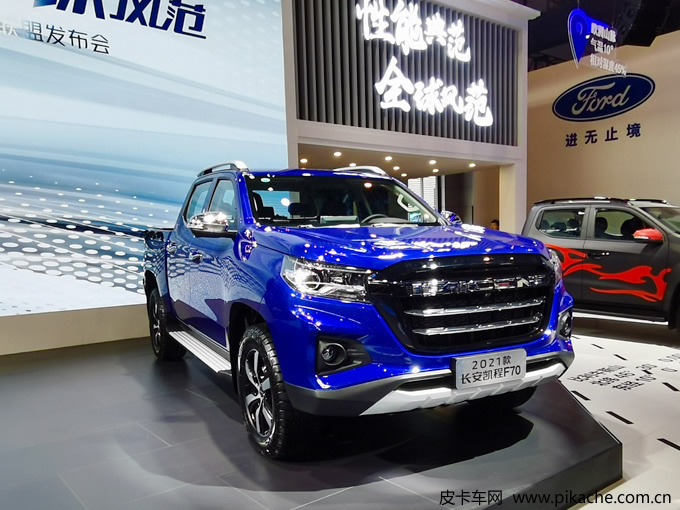 In terms of chassis, the whole series of products are equipped with high-end full stroke damping valve system and high damping bushing to greatly weaken the impact feeling of bumpy road surface.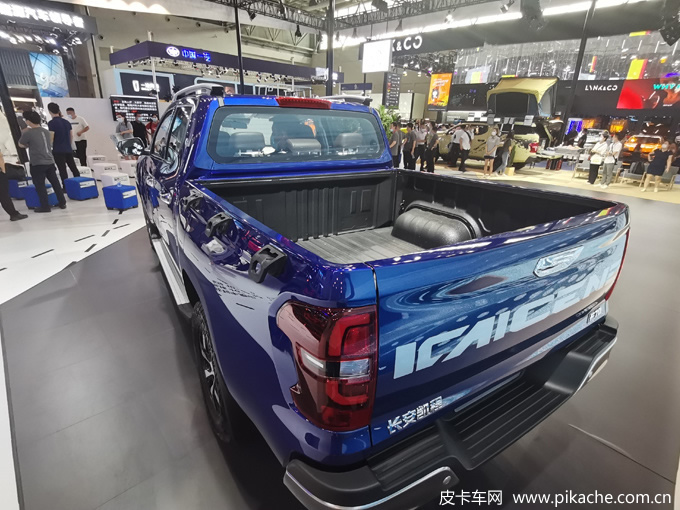 At present, the car is equipped with industry-leading power and the most advanced intelligent technology configuration, combined with its own super large interior space and excellent driving comfort, it is not inferior to other models of the same level in quality. After multi-dimensional upgrading, can Changan Kaicheng F70 break the existing situation in the market and improve sales? We look forward to its future performance.