Jac T6 is a positioning entry-level tool pickup. With its durable quality and good practicability, it has won a good market response. In order to further respond to the National Rural Revitalization Strategy and promote the pickup to the countryside and urban and rural infrastructure projects, JAC announced the launch of T6 diesel engineering pickup. The new car provides four configurations with a price range of 898-104800 yuan. At the same time, Chinese car buyers can also enjoy manufacturer replacement subsidies and financial preferential policies.

It is understood that the diesel engineering version of T6 pickup truck provides long and short axle models, and the new car is mainly built for construction engineering users. In terms of container configuration, the vehicle adopts the flat bottom container structure that JAC pickup truck is good at, and appropriately reduces the container height, which is more conducive to cargo loading and unloading.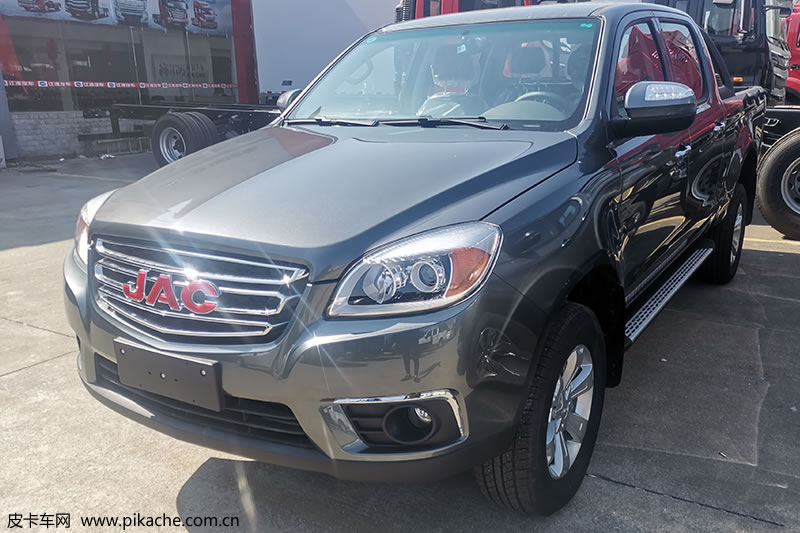 In terms of appearance, the diesel engineering version of T6 pickup truck is basically consistent with the conventional model. The new car optimizes the configuration of vehicle side pedal, external hook of cargo box and front fog lamp, which improves the practicability of the vehicle. After some upgrades and improvements, the refinement of T6 diesel engineering version has also been improved.
The diesel engineering version of T6 pickup truck adopts the same power configuration as the T6 conventional pickup truck. The 2.0T diesel engine has a maximum power of 150 HP and a maximum torque of 360 nm. It is matched with a 6-speed manual transmission. After fine tuning, the body has good passing performance, combined with a stable power system to ensure the reliability of the vehicle in the operation process.
At present, the competition in the domestic tool pickup market is very fierce, and many models are eyeing this market share. While maintaining the flat bottom container design and stable quality reputation, T6 diesel engineering version provides a more competitive pricing. The starting price of the new car is 10000 yuan lower than that of T6 conventional pickup truck. With a more people-friendly price, the diesel engineering version of T6 pickup truck has higher cost performance, and also brings tangible benefits to consumers.