Recently, we got the news that some new models of JAC Hunter pickup truck have been listed. Compared with the current models on sale, the new models are equipped with gasoline Mitsubishi 2.4t engine and diesel vm2.5t engine, which are divided into four two drive models, with a price range of 121800-154800 yuan. On this basis, the price of Da Shuang model is increased by 2000 yuan; The price of 4WD models will be increased by 13000 yuan; The mechanical differential lock of rear axle is optional for 4WD models, and the price is increased by 3000 yuan.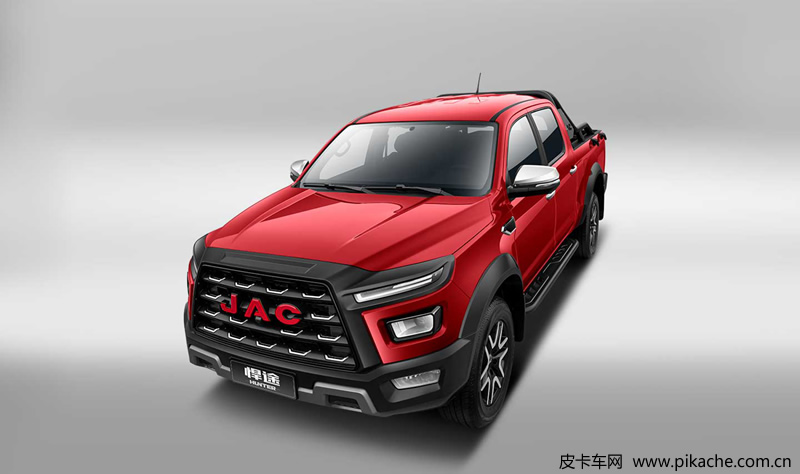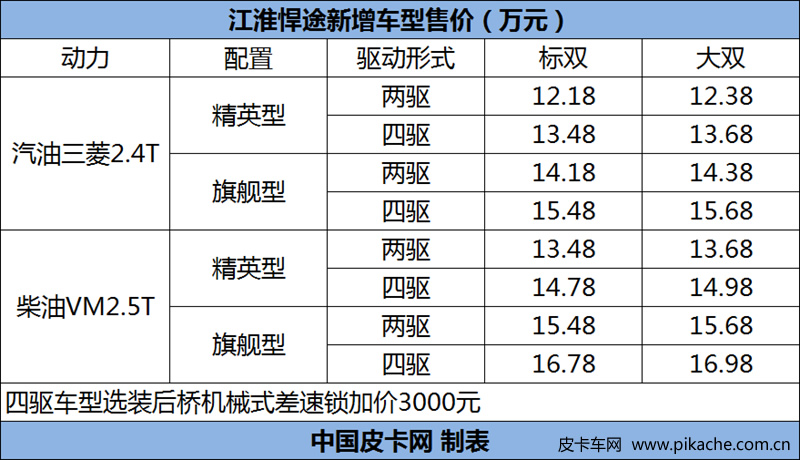 Hunter pickup truck is the latest model of JAC pickup truck, with a more high-end positioning. The shape of the whole vehicle is very mature. The new ox head shape looks very domineering. The split headlights, huge trapezoidal air inlet grille and the red logo of JAC are eye-catching. Hunter is divided into standard twin and large twin models, and the body size is 5330 (5620) in length, width and height × one thousand nine hundred and sixty-five × 1920mm, wheelbase 3110 (3400) mm, container size 1520 (1810) × one thousand five hundred and ninety × 470mm。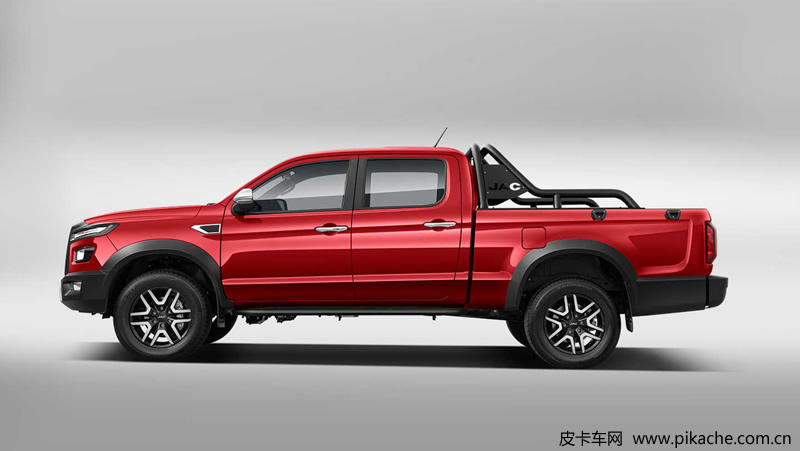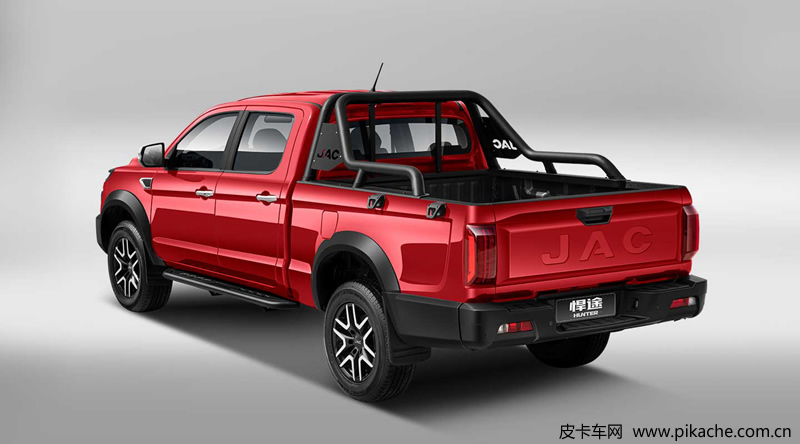 The interior of Hunter pickup is very SUV style, and the overall design is particularly user-friendly, especially the 10.4-inch touch large-size LCD screen in the middle, which is full of a sense of technology and future. In terms of configuration, the whole series is equipped with LED headlights, daytime running lights, front and rear fog lights, roll cage, container treasure, outer rope hook, black wheel eyebrows, 7-inch LCD instruments, leather seats and many other configurations. High configuration models also have more luxurious configurations such as skylight, welcome light, front side airbag, 360 ° panoramic image, wireless charging, j-link smart cloud Internet and so on.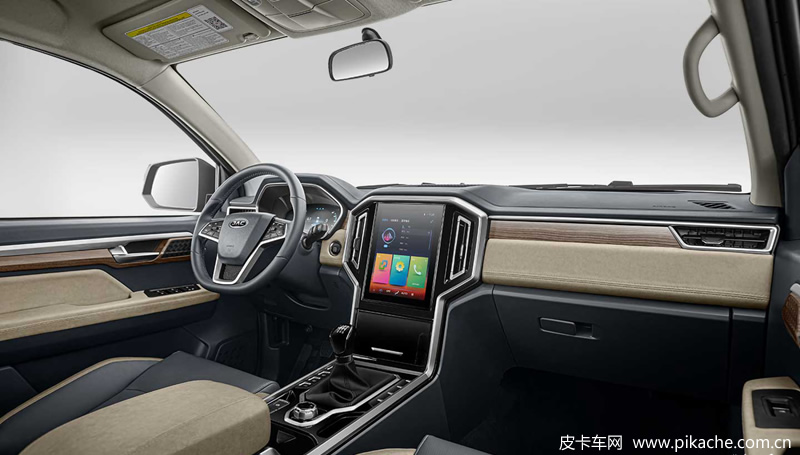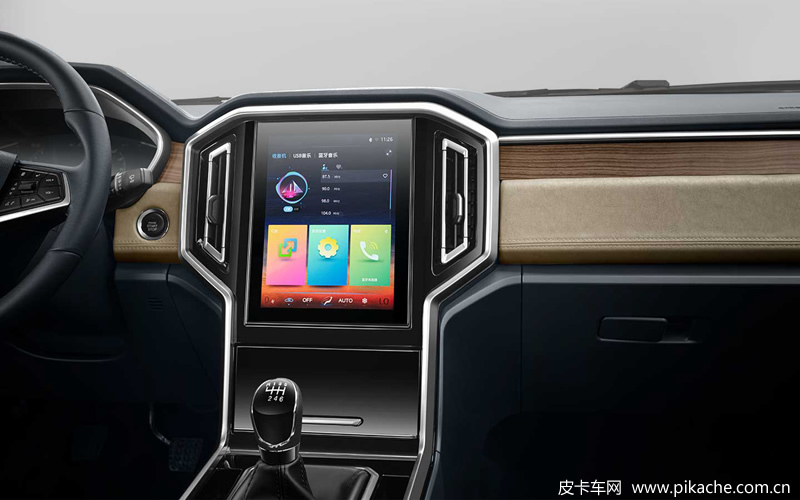 In terms of power, the new models are equipped with gasoline Mitsubishi 2.4t power and diesel vm2.5t power. The former has a maximum power of 155kw and a maximum torque of 320n · m; The latter has a maximum power of 110KW and a maximum torque of 360n · M. The transmission part is matched with 6-speed manual transmission. 4WD models can also be equipped with mechanical rear axle differential lock, which makes off-road performance more outstanding.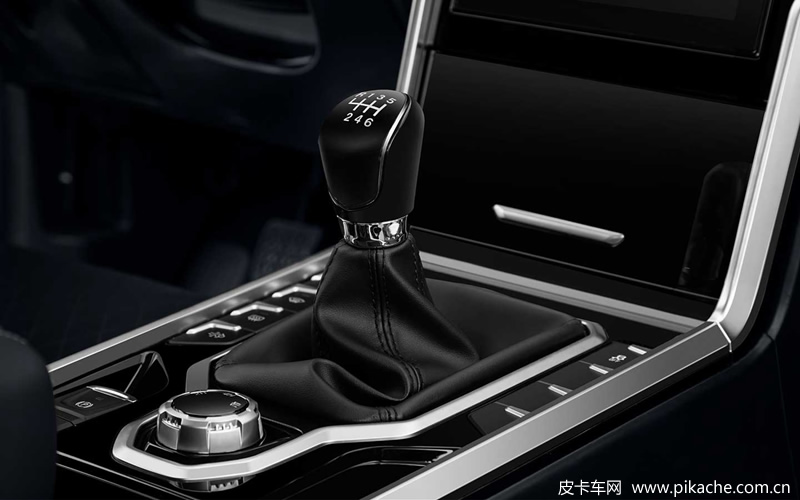 Summary: the 2.0T diesel version and the off-road model named SM version of JAC Hunter pickup truck were listed before, which are very unified in terms of power. The 2.4t gasoline version and 2.5t diesel version on the market are better in terms of power parameters, and there are more choices for consumers. To some extent, the gasoline version also provides a choice for Baicheng and complements the product line of Hunter.