Recently, we got a group of pictures of Mitsubishi L200 pickup truck arriving at the store. From the picture, this imported Mitsubishi L200 pickup truck has been displayed in a dealer exhibition hall of GAC Mitsubishi and is expected to go on sale soon. According to previous reports, the launch date of the car is November this year (2021), the number of imported vehicles is 3500, and the price range is 229800-259800 yuan. The power is equipped with a 2.4t diesel engine and a 6-speed manual or automatic transmission. Of course, it will also be equipped with the second generation super selected 4WD system.
In terms of appearance, this Mitsubishi L200 pickup truck has the same design as the overseas version, and the overall style is more radical. The front part adopts dynamic shield family design, the middle net and bumper form an X-shape, and the upper part is decorated with two chrome plated banners. Both sides of the bumper are fog lamp areas with large dimensions. The wheel arch on the side of the body expands outward, showing a sense of muscle. The real car is equipped with chrome reflector cover and side pedals, and the tires are Bridgestone power Xia series all terrain tires. The rear of the vehicle is also different from other pickup trucks. The lines at the bottom of the end of the container lift up, which has a stronger sense of motion than other pickup trucks.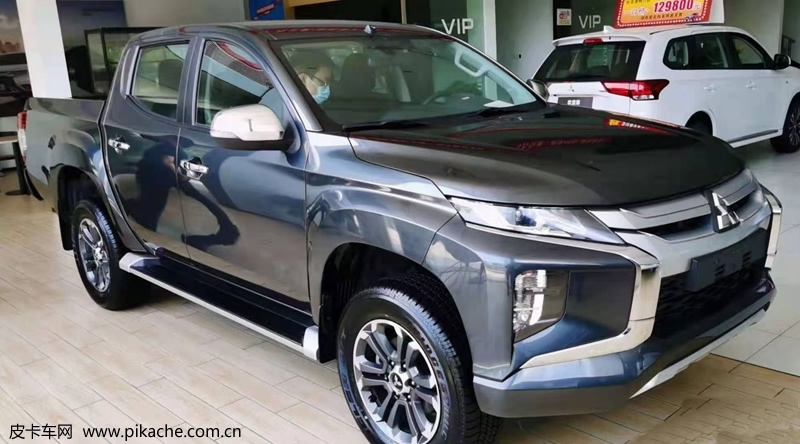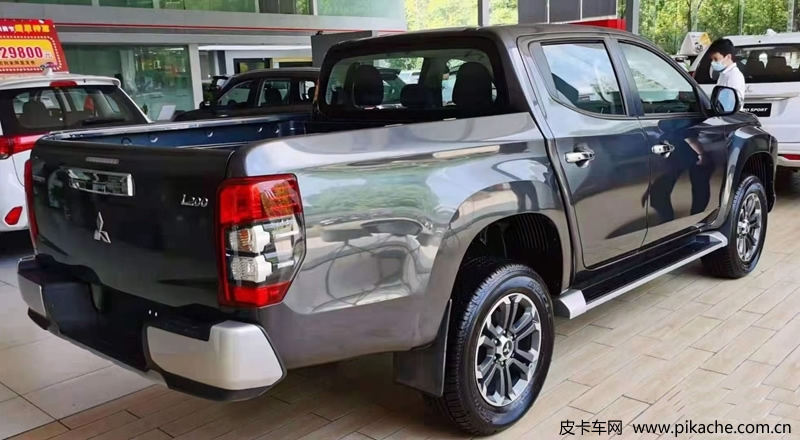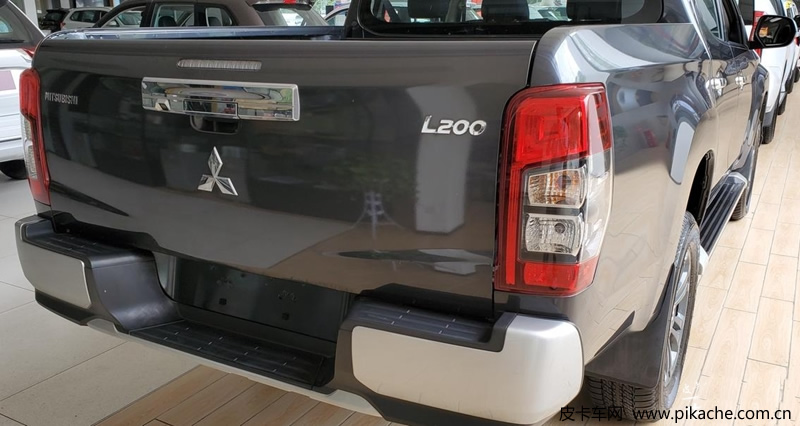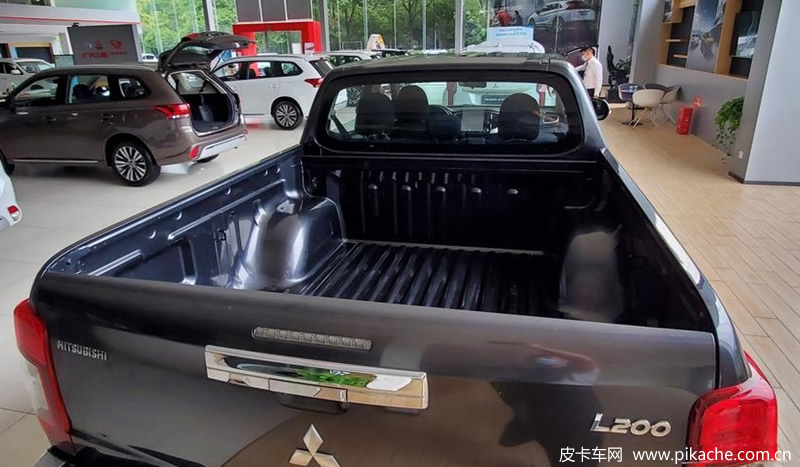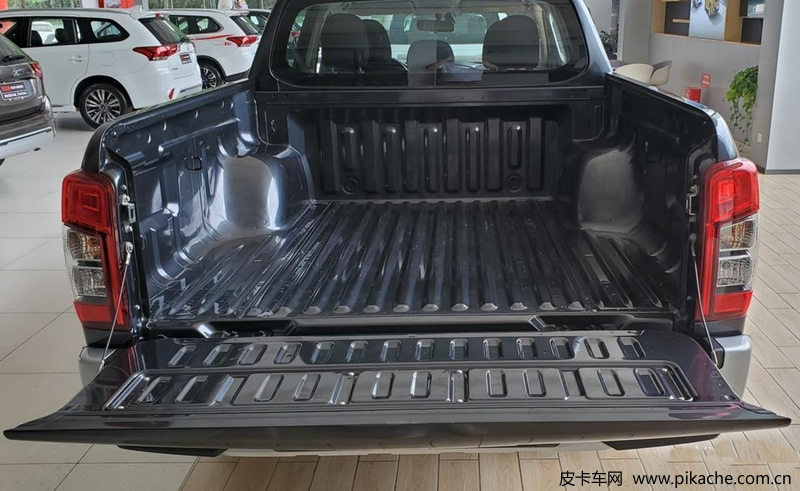 The interior of the vehicle is basically the same as that of the overseas version, the style and appearance are consistent, and it is more radical. The multifunction steering wheel is equipped with functions such as Bluetooth phone, and the middle part is equipped with a display screen. Other configurations, such as electrically adjustable rear-view mirrors, adjustable headlamp height, body stability system, automatic air conditioning, steering wheel heating, seat heating, etc., are equipped. In addition, fabric seats are used in the real vehicle.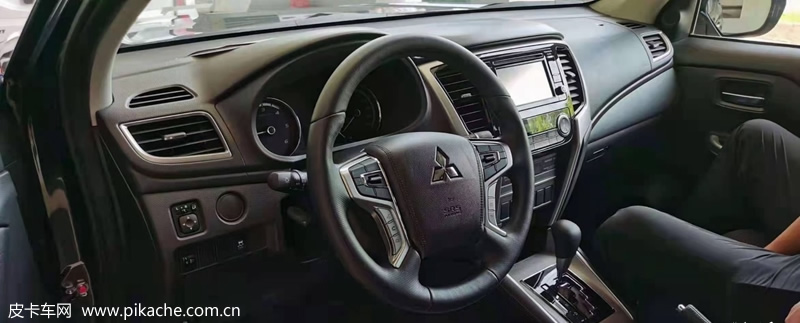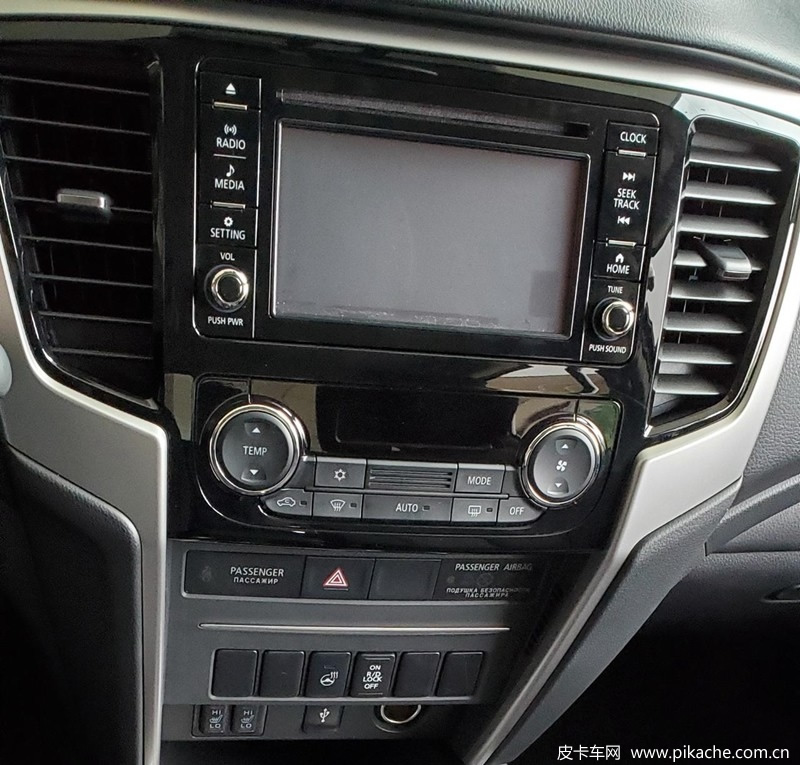 In terms of power, it can be seen from the actual vehicle diagram that the vehicle is equipped with diesel power, which is expected to be the original 2.4t diesel engine. It was previously reported that it is also this power, with maximum power 133kW@3500rpm , peak torque 430Nm@2500rpm 。 The transmission part of the real vehicle is equipped with an automatic transmission, which is also expected to be a 6-speed automatic transmission equipped in the overseas version. In addition, the car is also equipped with the second generation super selective 4WD system, which is also the essence of Mitsubishi L200 pickup truck. The real car is also equipped with rear axle differential lock, which makes the off-road performance more powerful( Some pictures in this article (source: Zhengzhou Hanqing)