Tips:Because there is no official English name for this pickup truck model, the "Weishi G7" in this paper is replaced by the Chinese Pinyin of the Chinese name of the model.
With the gradual relaxation of China's pickup policies, many ordinary families also regard this model with the advantages of space and off-road as a new trend for travel, and many manufacturers have also launched pickup trucks that take into account household needs. ZXAUTO, as the big brother of the pickup market, naturally can not be absent. It has brought the concept of "hunting clothes" into the pickup field for the first time. The heavily built Weishi G7 pickup hunting clothes version will be on the market in September. So what are the highlights of this hunting pickup?
The English name of hunting brake is "shooting brake", which originated from the British aristocratic group. It was originally a vehicle specially designed to facilitate the hunting of aristocratic and upper class groups. After the birth of hunting car, after years of development, it has gradually formed a unique hunting car culture. It has long been rid of the definition of hunting car, but represents luxury quality and elegant and fun lifestyle. Weishi G7 pickup hunting edition further enriches the definition of "hunting" and brings consumers a new car experience with super off-road ability and IKEA's business friendly characteristics.
According to the information disclosed at present, Weishi G7 pickup hunting edition adopts honeycomb 2.0T diesel engine, which has the strongest power and torque output of the same level. The maximum power reaches 122kw and the maximum torque reaches an amazing 410n · M. It is understood that this engine is jointly calibrated by ZXAUTO and Delphi, the world's leading auto parts and system technology supplier. The engine will intervene at 1000 rpm, and the supercharger will output peak torque in a wide range of 1400-2800 rpm. It is very calm whether starting or overtaking.
Because of the working principle of the engine, diesel vehicles are not as good as gasoline vehicles in terms of interior noise control. The Weishi G7 pickup hunting edition has carried out 11 targeted optimization in NVH, such as cavity barrier, sound-absorbing cotton, sound insulation and shock-absorbing damper, etc. the noise in the car has reached the leading level in the industry, and it has reached the level of gasoline engine under idle state and constant speed state, making driving and riding more quiet and comfortable.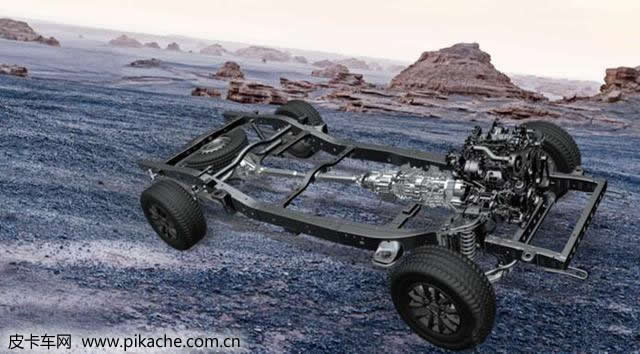 Most of the users who choose pickup trucks in China belong to the off-road family, and the off-road field has always been the strength of ZXAUTO. ZXAUTO has more than 70 years of military vehicle quality accumulation, which has brought super off-road capability and high reliability in complex environments to Weishi G7 pickup hunting edition. Weishi G7 pickup hunting edition adopts non load-bearing body design, two longitudinal and seven transverse fully welded frame, combined with professional adjustment to achieve accurate control, which can meet the needs of professional off-road. The vehicle has been verified in harsh environments such as high temperature and plateau. Whether it is an extremely cold plateau at – 30 ℃ or a tropical island at 40 ℃, the Weishi G7 pickup hunting edition can easily adapt to it.
As a new concept pickup truck, in addition to its strong power and excellent off-road ability, Weishi G7 pickup hunting edition is more meaningful in opening up a new lifestyle for users. Under the strategic planning of "secondary entrepreneurship", in addition to the Weishi G7 pickup hunting edition, ZXAUTO will have a series of new cars listed one after another in the second half of the year. I believe there will be more surprises for you.